»
more content in German | mehr Inhalt auf deutsch

Tag Archives:
Links
Short (more or less) and sweet:
And I'd like to remind you of my blog carnival "Music of the Year 2007″, a little over 9 days left to participate – for anyone worldwide.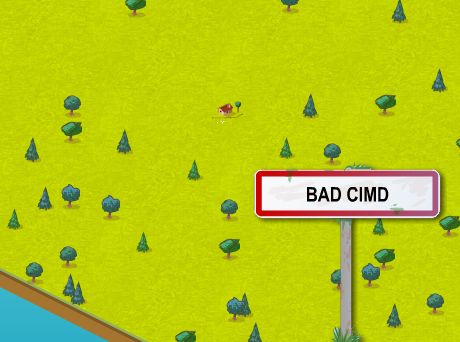 Ever wanted to see a one-horse town grow to a hamlet grow to a village grow to a city? Without being able to do anything (except commenting a little)? Then "MyMiniCity" is right for you!

For each unique visitor per day, the visitor counter is incremented (and later, with separate links, also industry, transportation, security etc.). So keep on clicking the link to Bad Cimd ("Bad" = spa), lest this town remains in the middle of nowhere.
No, I don't see any meaning except some simple playing around in that, either…

---
Update 15 Jan 08: The 50th inhabitant has arrived, now you can't just "move there", but also build industry. So please click on one day on one, the other day on the other… (The road sign in the sidebar now links randomly to one of them.)
---
(via Just4Fun, Blogwiese, aptgetupdate and others)