Which 7 lyrics lines are described by this picture riddle, and what's the name of the song and group?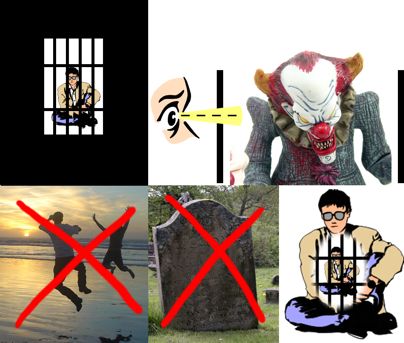 Of course you may guess or ask questions for the parts, you don't have to know everything at once… And using Google & Co is, of course, severely frowned upon (except for confirming your concrete assumption or get all wanted lines correctly).
The solution, found by David:


"One" by Metallica with these lines:
Darkness imprisoning me
All that I see
Absolute horror (the horror clown standing for horror, the lines for the absolute value)
I cannot live (happily jumping standing for "to live")
I cannot die
Trapped in myself
Body my holding cell
And thanks to all for participating!