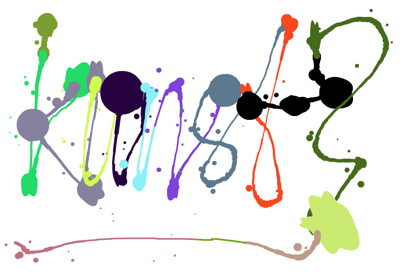 Via Julia, I found the Pollock generator with which you can play and blot artistically – playfully create blot art – blotting create play art… well, something like that.

Just move the cursor above the (Flash) page – click to change the color, press the space bar to clean the canvas. And if you want to know what Jackson Pollock himself has painted, see the image search.
I then created two pieces of art my self (click to enlarge) – anyone wants to buy them?



"The carnival gene #1"

"The carnival gene #2"