…and completely natural:
Let's play soccer! (Though the ball is hard to see here.)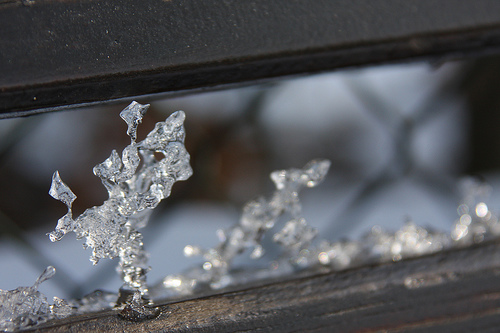 Another bench's art was a little smaller: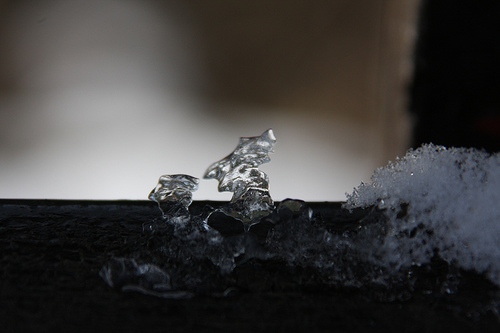 I also got a few more coarse ones: There's quite some amount of icicles on this shed and the hedge below…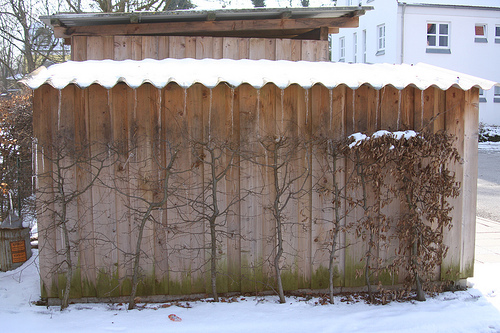 …such as this one – and also wrapped-up trees "sweat" icily:
Let's not miss looking at the ground:
An early start into spring?