The next topic of Projekt 52.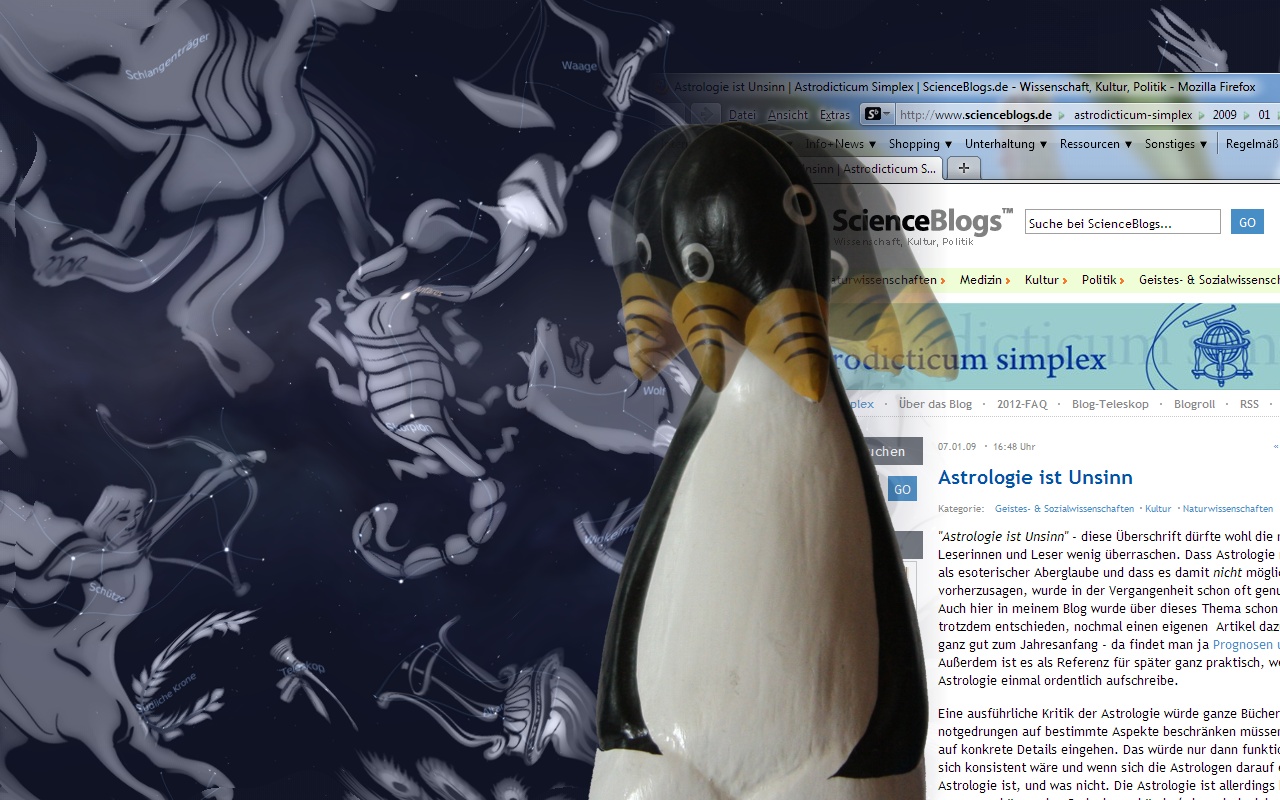 Projekt 52 Topic 20: Zodiac Sign
Astrology is nonsense. (Which is also the translation of the blog post title on the right.) The penguin, shaking his head, can't believe that so many people still believe this mystic bullshit…
Combined from five penguin photos, a distorted screenshot from Stellarium and a screenshot from said German blog post.