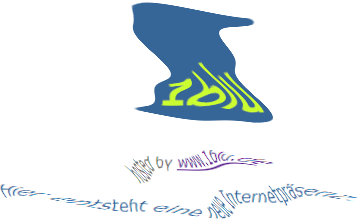 Due to 1blu, this domain's old hoster, switching it promptly with the termination confirmation to an empty "new website…" page outside my scope of influence instead of keeping it pointed to the old webspace – as it should be – until the move has been completed, nothing was accessible here since tuesday afternoon… sorry.

Anyway, welcome on the new server at all-inkl.com (partner link), where since about 11:45 today the first visitors whose DNS servers had been updated started to arrive. And may have been disappointed, because most of them were looking for predictions for hitting the lotto jackpot.

Want something to laugh about? From the 1blu termination confirmation (translated by me):
We regret you termination and would be pleased to welcome you as a customer of 1blu again at a later time.