Meooowwww! I know you need an answer! Welcome to the search requests of the second half of April that led visitors here. (Search requests are highlighted in grey; I didn't make them shorter or longer or up, I just translated the German ones.)
Please don't ask me what i think of you, I might not give you answers that you want me to, 'cause either way you lose yeah. So we quickly skip such un-questions like "are horoscopes trustworthy", "bible prediction of lottery numbers" and "the secret system of the lotto numbers", I can't do anything for you. –
Come on take a chance and do this thing, boys also wear thongs! – No, we'll better skip that topic, no panties required, really! Call it a pantiless insolence if you will.
Are you bored? I mean, given a search for "latest sexual practices"? Tried everything already – or at least you believe that? I guess it's the latter… – sometimes when we make love i still see your face – yes, there are positions in which this is the case. Didn't you know?
By the way, d'you think this tightwad finds what he's looking for: girls that will go on cam and do anything i want for free? Anyway, on with the show.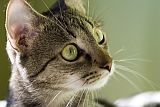 Eventually we are reaching the title's topic "cool cat quotes", because we know: there ain't too much you can't do with a cat. Matching question: Four letters with cat? – Hmm, "cool"?

We gonnna make these cats what stop while theyre waiting to what go. – Erm, what? – So baby if you want me you cat me show me love. – Err… – acquaintances cat – Hello, how about some clearer questions??
freu as in witch drink juice blue bottle!
*sigh*
Questions, questions, questions.

I just can't the answers to the questions that keep going through my mind. And people are actually searching for:
The way I see it,if you want the _________,you've got to put up with the rain

. ("rainbow", what else?)

sounds like roxette milk toast and honey but an other version

.

I heard a song on the radio that sais something about body body bop… i think… whats the name of it??
So we better remove the batteries now (answers the question "how to reset tcm radio controlled clocks?", too), that's it for this time, be like the flower and turn your face to the sun!


---
Cat photo © Marzanna Syncerz – Fotolia.com