Welcome to the latest music quiz, and it's picture riddle time again… some of them easy enough so that speed is important…
1.) Which song (by whom) is described here?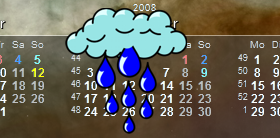 Gelöst von Pierre Markuse: "November Rain" von Guns N' Roses.
---
2.) Welcher Song von wem ist das hier?


basiert auf Kartenbildern aus der Wikipedia: Ungarn, SH
Gelöst von symBadisch: "Hush" von Deep Purple (zusammengesetzt aus HU als Kürzel für Ungarn (links) und SH für Schleswig-Holstein (rechts)).
---
Super-Schnellraterunde: 3.) Welcher Song (von wem) ist das hier?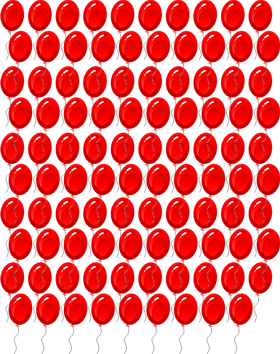 Der Punkt geht an Pierre: "99 Luftballons" bzw. "99 Red Balloons" von Nena.
---
Und noch ein einfaches: 4.) Welcher Song (von wem) ist das hier?

Und wieder ein Punkt an Pierre: "Lady In Black" von Uriah Heep.
---
Das war's, danke und bis nächste Woche.