Und wieder einmal willkommen zu den neuesten Musik-Bilderrätseln, die Lied- und/oder Bandnamen darstellen. Wie immer gibt's bei Bedarf Tips in den Kommentaren…
1. Which song title is depicted here?
Gelöst von symBadisch (und Yjgalla 44 Sekunden später): "White Wedding" von Billy Idol (Text-Video) – der Berliner Ortsteil Wedding in weiß.
Berlin-Karte aus der Wikipedia
---
2. Welche zwei Liedzeilen aus welchem Lied werden hier dargestellt?
Gelöst von Julia (und David 37 Sekunden später): Die Zeilen
I can take about an hour on the tower of power
'Long as I gets a little golden shower
aus "Bobby Brown" von Frank Zappa (Live-Video).
---
3. Welcher Bandname ist das hier?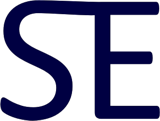 Gelöst von Yjgalla: Selig (Video von "Schau Schau") – eine Ligatur von S und E in Anlehnung an die HTML-Entity vom ß "ß".
---
Das war's, bis nächsten Dienstag!