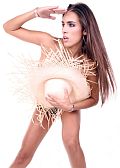 Welcome to the latest edition of "replying" to search queries… and this will continue – baby i ve got so many reasons!
For those who don't know yet: These search phrases, highlighted in grey, led people here, and I neither shortened nor extended them nor made them up, I just translated the German ones.
and then you may
…what? What is it you want?
how do i getyour panties
Giveme yours first, will you? Who are you anyway, asking such questions?
i am the lay
Welcome. (Unusual name, innit?) But no, I won't give you my underwear, you could only steal it from my clothesline. Or do you have a sister?
remove panties pubic hair
If panties remove pubic hair, you should wash more often!
die punctual leute (statistics)
Those people are punktuell pünktlich, but I don't have any statistics about how punctual Denglish speakers are, sorry.
HaVE YOU HEART; SAY YOU SEE
I got a heart and I'm not blind. But will this information help you in any way?
capricorn 2009-how do the stars say
If stars could speak English, they'd just say "capricorn 2009". But stars can't talk. And the stuff that astrologers utter is useles..
what does nostradamus say 2009
He's dead for 442½ years, he won't say a word!
2012 end the world who says thet
Did you mean: 2012 end of the world – who says that?
Morons, dreamers and the like.
Can you buy a lotto ball
Bribe? No, the balls don't need money. If you want your own lotto ball: Take a table tennis ball and write the numbers on it yourself.
uri keller fake
Of course! The stuff that Uri Geller says about "paranormal abilities" etc. is nonsense already – and how could a Uri Keller say something real, then?
uri gella first show when
Geller. Started nine minutes before you searched.
Say Baby .. Am I Crazy.. Or Are You Giving Me The "Eye"..
There are (at least) a film, album and game named "The Eye" – even if I had all of them, I wouldn't give any to you, so: you are crazy.
from lost numbers to next lotto calculation
the Lost numbers are already within the 1 to 49 range, so no need to calculate. But you won't find a connection with the actually drawn numbers this way nor any other way.
fucking on the ice
Brrr! Only with a thick mattress underneath and/or a warm sleeping bag.

Let's quickly jump into the warm bed, that's it, bye! And remember: GOT TO BE MORE, MORE OF THIS WORLD, MORE OF THIS WORD THAN YOU CAN SEE, I WANNA YOU GOT TO GIVE TO ME!
---
Photo: Coka – Fotolia.com