"Lost" is Pabuca's current topic – and in this case I'm taking the liberty to grab some photos from the archive because what you see here doesn't exist anymore…1
This very low passage – barricaded for quite some time – and the house around it had to make way for a new building; construction has just begun. If I remember correctly, it's planned to have a (bigger) passage, too.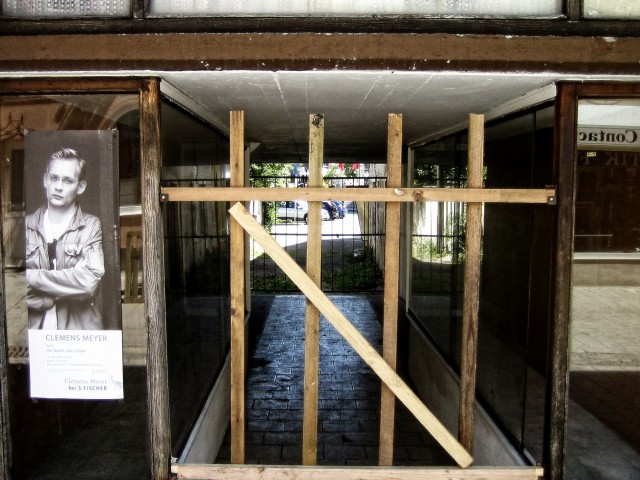 You were once able to buy baskets here in the "backyard" of the main square. Now there's a parking garage (always welcome in the city center).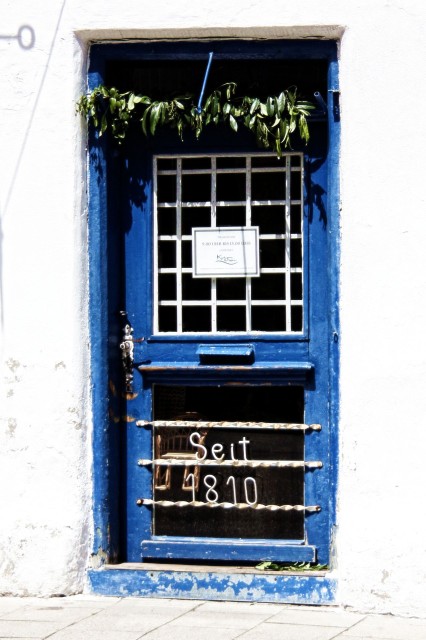 Even though this old entrance was only located in a little side street in a residential area right next to the city center, it doesn't exist anymore.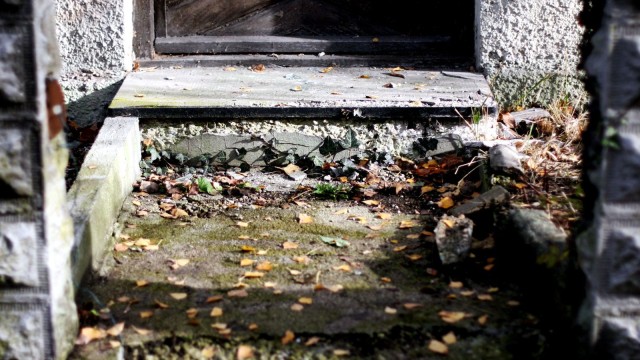 I hope everyone who once entered these places came out again, otherwise they'd really be lost…
alright, I could've shown a current photo of lost(?) (and really not erotic) panties in the grass next to the road… [↩]