"Speed" is the current topic at Pabuca – well, here's rather the absence thereof…
I met this not really fast fellow yesterday: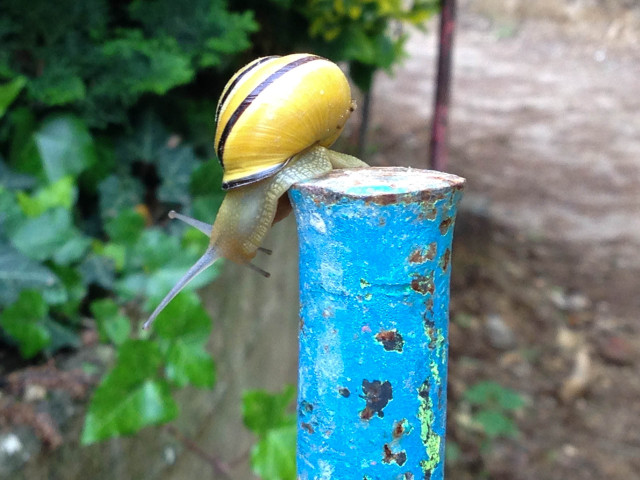 Here you see the remainders of the speedway track around the football ground – boards and slopes are already gone. In order to make room for the small horticultural show 2017, for which also this football ground and the other training grounds in the back will be moved a little. On one hand, it's a pity for the drivers, but on the other hand it's very good because, well, I always considered it strange whenever an official or some politicians were proud of having such a noisy sport almost in the middle of the town – "delighting" the entire town with the noise on many a weekend.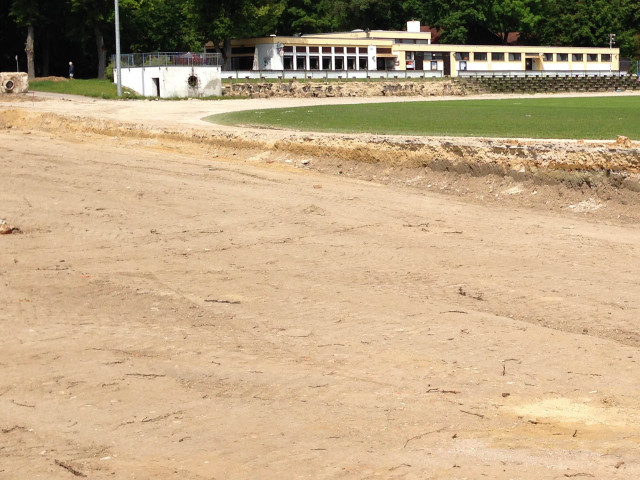 The innermost city center isn't made for fast drivers: