What else could it be than another Pabuca topic?
Now a small town like Pfaffenhofen doesn't have that impressive bridges, so we're starting small here – with a little thing to an auxiliary platform that was1 necessary because of construction works further south on this track: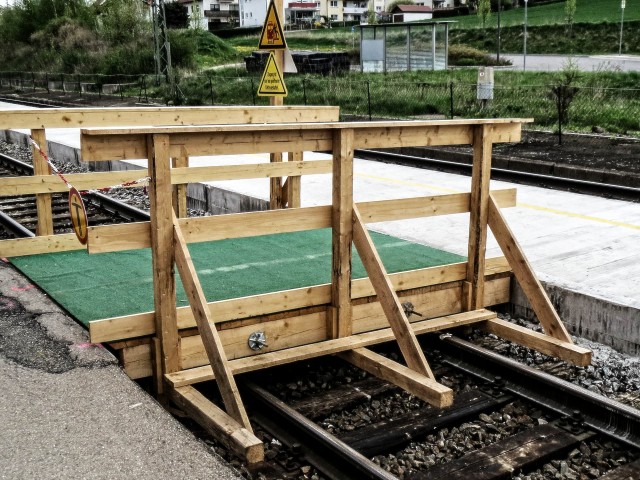 Across the little river Ilm, there once was a makeshift pedestrian bridge which should be used only one person at a time: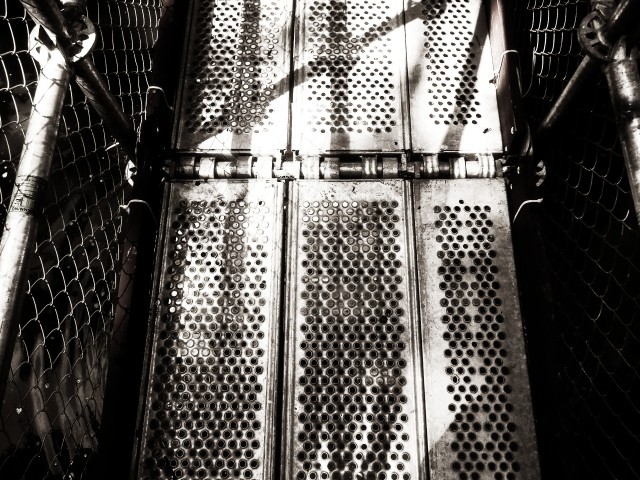 Nearby, by the way, a bridge was once torn down with spears! Well, at least a sign said so, misspelling "gesperrt" (closed, barred) as "gespeert" (speared).

We can do a bit bigger (and more durable), too – this bridge is part of the school center: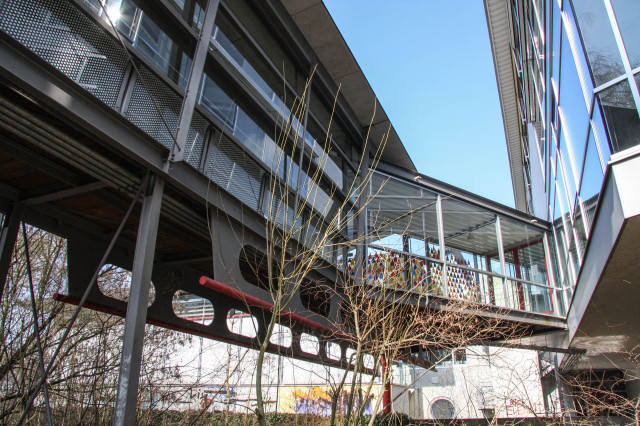 yes, these are photos from the archive… [↩]