Let's continue! Last score was 3:3:5.
Day 9: Bread on a cart, a decoration with a burning candle and Anakin's Jedi Starfighter.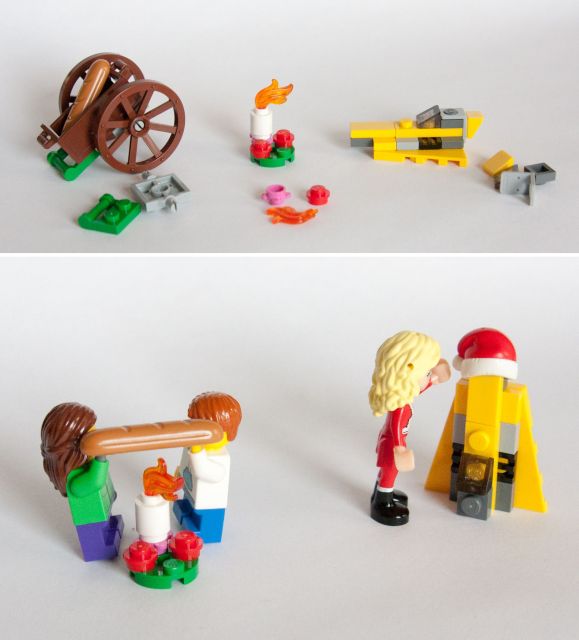 The bread isn't very crispy, so the kids want to roast it a bit. And Ewa got a nice hat stand. Well, I don't really feel like giving lots of points for this, but a half one for each of the useful items: 3:3½:5½.
Day 10: A snow catapult, a collection of kitchen tools and a TIE Fighter: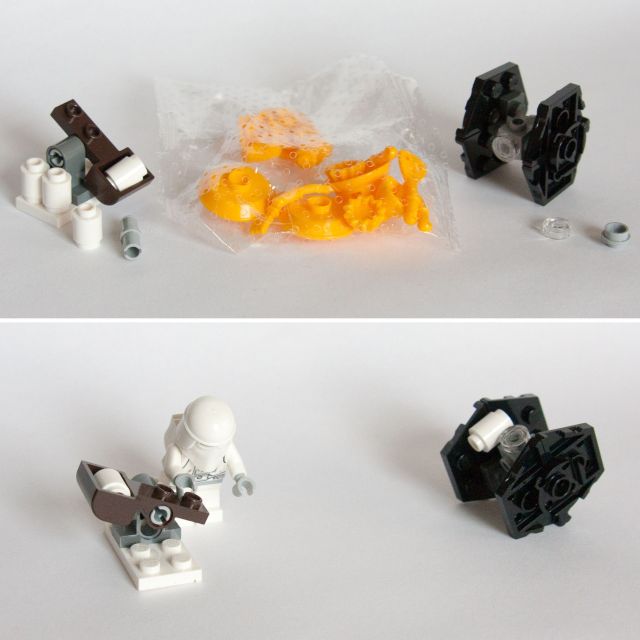 The snow catapult must be intended for the snow trooper, of course, and he'S showing the tie fighter that his false labeling – a tie fighter not wearing a tie!? – isn't acceptable. One point for the catapult: 4:3½:5½
Day 11: Daddy, a police officer, is home – with megaphone and sheet music. Uh oh, I got a bad feeling… Plus a Friends kitchen stove and a TIE Fighter pilot: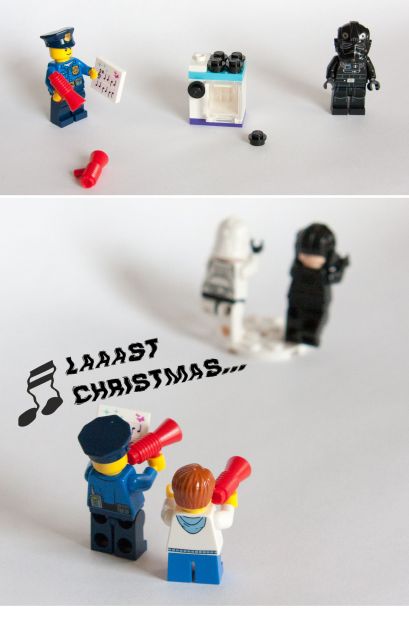 Even the toughest star warriors run away from that. In principle, that's a point for City for the victory, but two minus points for choosing this song: 3:3½:5½.
On the 12th day of advent the calendars give us a remote-controlled ducky on wheels, tomato soup(?) – the instructions tell us to put it in day 10's plates – and Luke's Landspeeder: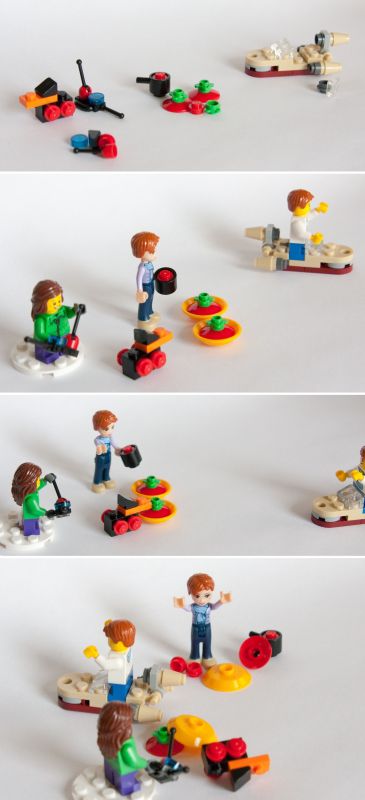 It seems that the boy can't really control the landspeeder. What a mess… one consolation point to Friends: 3:4½:5½.
Day 13: Yikes, a thief! And more from the Friends kitchen – including a cheese slope actually used as cheese! That earns half a point! – and Luke Skywalker in person: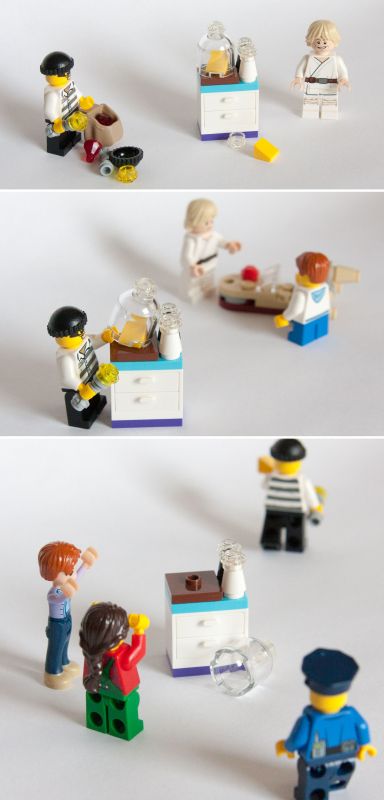 While the thief steals the cheese, the boy outside hands the landspeeder over to its owner. But will they manage to catch the thief? To be continued…
Current score: 3:5:5½.