We're continuing from a score of 3:5:5½ from three days ago…
Day 14: A little sled, food and drinks, and an alleged moisture vaporator:

In troth, however, this is a thief radar. We'll sense him soon… yes, there he is! After him! And quickly return the cheese (and finally clean the tomato stain from the landspeeder). Points for the winners: 4:5:6½.
Day 15: The family dog is back, plus not everything, but the kitchen sink, and a snowspeeder: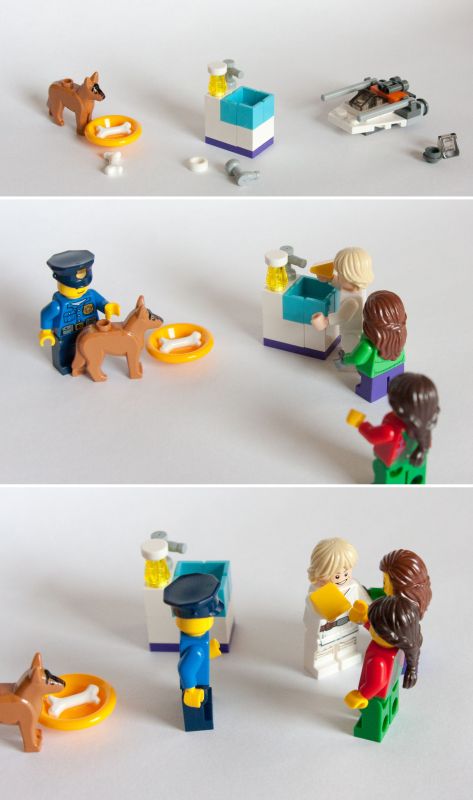 Perfect for cleaning the cheese – who knows how filthy the thief's fingers have been? – and welcome the victorious guest. And to keep the dog happy, he receives today's point: 5:5:6½.
Day 16: A nifty police sled – that would have looked cool in the chase! -, a big cake and the pilot of yesterday's snowspeeder.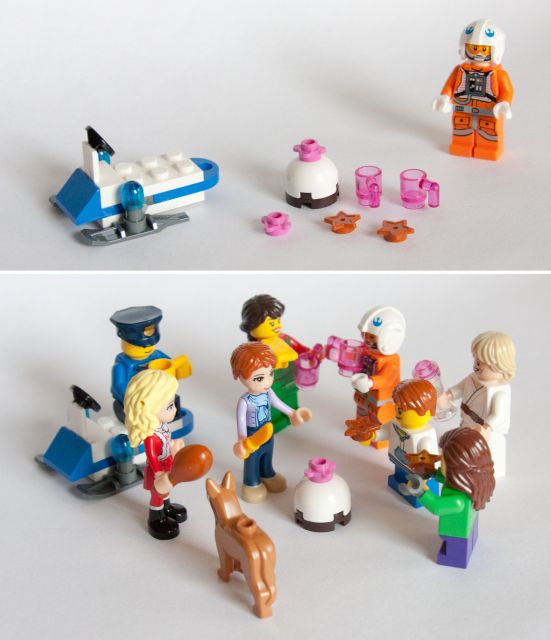 And again it's time for a little break. Enjoy the cake (so it was no lie after all) and everything else! One point for the cake: 5:6:6½.
Still a close race. Who will win? We'll know in 8 days…