We're almost done… last score was 5:6:6½.
Day 17 brings us a sled trailer, a fireplace and an alleged Hoth Command Center which is in fact…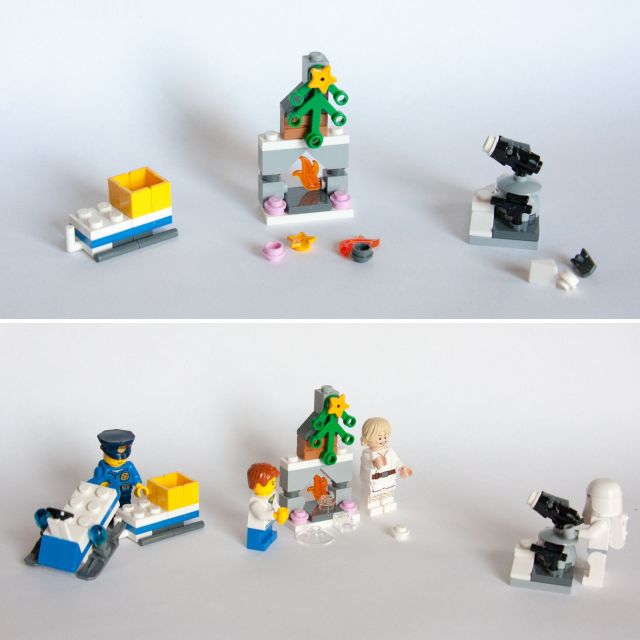 …just another little shooting device. But the Friends fire makes the snow melt quickly – one point for Friends: 5:7:6½.
On day 18, daddy's colleague arrives, there's a little table with a reading lamp and a book, and General Rieekan.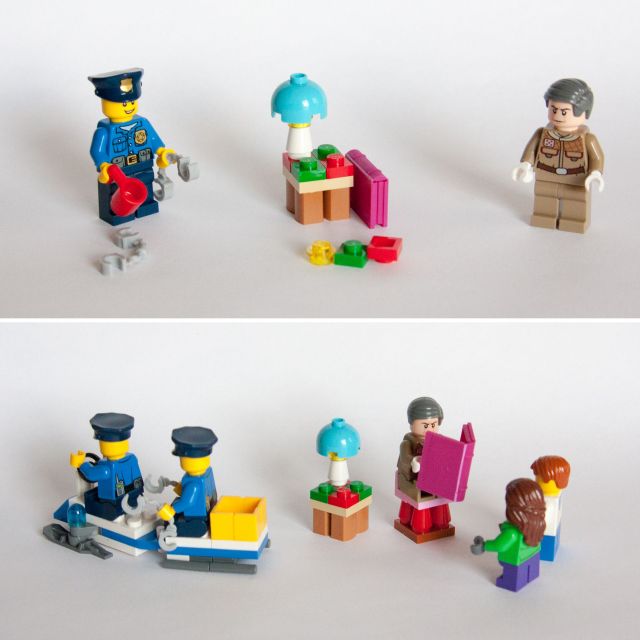 While the officers drive away (to where?), the General reads to the children, presumably a pinkified version of the christmas story (which is probably why he doesn't look too happy about it). For being so kind he receives 1 point: 5:7:7½.
Day 19: A more or less set table, a sofa and a slightly holidayish speeder bike.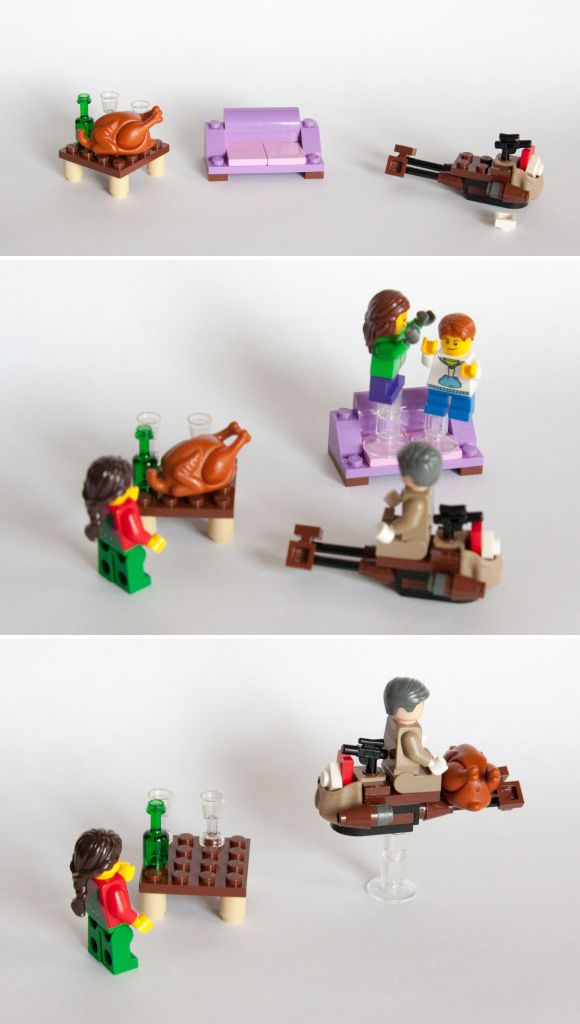 While the children test the bounciness of the sofa, mother complains to the Caterer General that the turkey is cold and unhygienically placed directly on the table, so he must take it back. Winners today are the kids who have fun, and the sofa they have fun on: 6:8:7½.
Day 20: Wood and tools, a kitty and an Imperial Shuttle.
The jolly lumberjacks are happily hacking away while neither kitty nor the shuttle really know what to think about each other. 7:8:7½
Day 21: A present and a sock, music, and Anakin's Y-wing Starfighter.
Dance, girl, here is your chance to prove you can mo-o-o-ove, mo-o-o-ove… A clear victory for Star Wars: 7:8:8½.
Who will win this year? The suspense continues…