I was reading in the feed reader about the new Thunderbird update for the first time, and which window wants attention right at that moment?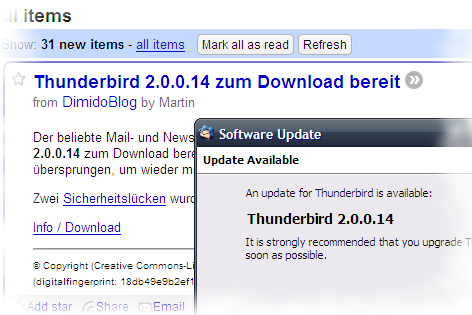 Of course the update notification window. Just coincidence?

Depends… Of course there are no "mysterious vibes" or anything like that, but just the fact that the update was new and it wasn't long after I had switched on the PC and started the daily routine of reading mail and feeds – so rather even a certain causal relation and nothing that'd be useful for my mystic/pseudoscience satire.