The current Pabuca topic is boring… that is, it's called "boring". Since there are no big tunnel boring machines or other interesting borings nearby, well, only boring non-ground-boring stuff here…
An incomplete christmas market under construction, and not even with actual construction work going on at the moment: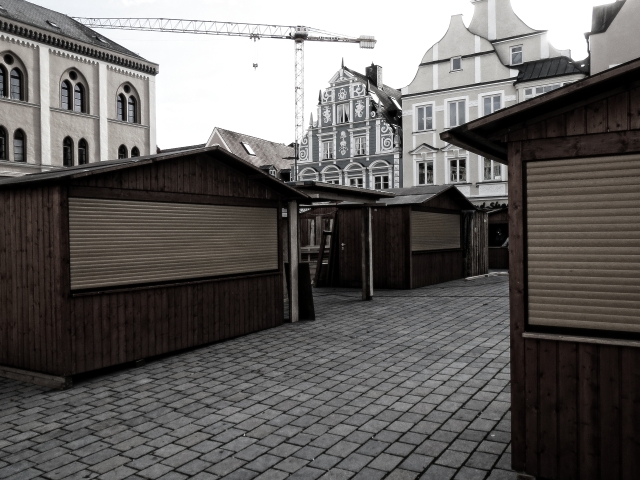 (No, the crane in the background isn't used here.)
Some shop windows in a small passage that have been empty for many years.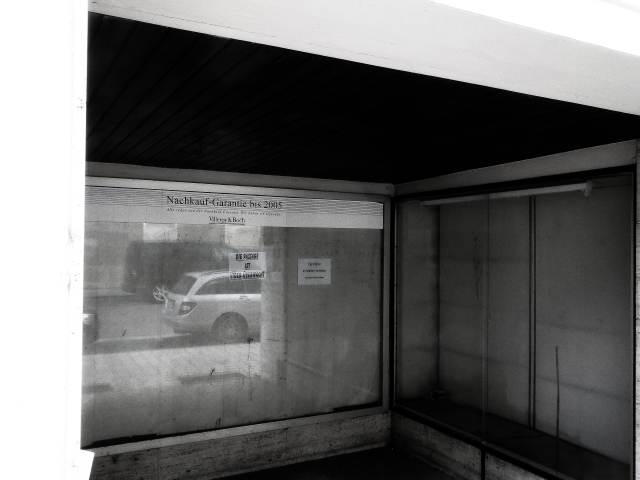 And very boring: An image that I didn't want to show back in April for "Lost" because I had better ones – sorry, Matt von P, who thanked me that I didn't show this photo of this lost(?) boring underwear: