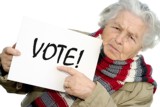 Since the end of last year, I've presented more or fewer links of the week every Sunday which briefly link to various posts, articles, etc. – and I'm asking myself (or rather you) if you think this should continue like that, or if I rather should present some or all of them on any day (i.e. when I come across them myself) in a separate post each, in which I'd write one or two sentences more or show a picture (if possible).
Background is that I think that on the one hand, some interesting things might rather pass unnoticed in the links of the week, and on the other hand (too?) many short "link posts" would be the result… so what do you think?
Links of the week or separate presentation?
Keep links of the week as they are now (78%, 7 Votes)
Partly this, partly that (11%, 1 Votes)
Don't care (11%, 1 Votes)
Rather separate posts on any day of the week (0%, 0 Votes)
Votes total: 9
Loading ...
You can, of course, use the comments for further ideas.
---
Photo: absolut – Fotolia.com