Thanks a lot to the book store/office supplies/lotto retailer Pesch for this investment tip!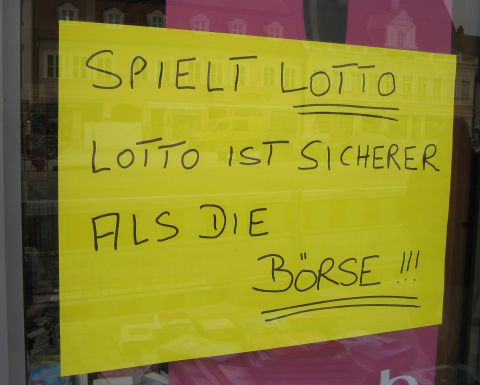 Translation: "Play Lotto – Lotto is safer than the stock exchange!!!"
I immediately followed that recommendation and invested all the money I had left thanks to this financial crisis into four lotto tips. I'll report tomorrow night after the drawing what the result is. Keep your fingers crossed for me, throw salt over the shoulder, knock on wood, whatever brings luck!

Note: From a legal point of view, this is no investment advice, you're responsible for your money yourself. Or what was that standard phrase again…?